The Coalition of Communities of Color (CCC) invites you to join us for the 4th Annual Bridges Convening for a day of networking, relationship-building, and discussions on cross-community issues and meaningful leadership!
All current cohort and alumni members from the African American Leadership Academy, African Leadership Development Institute, Asian Pacific Islander Community Leadership Institute, LEAD, Slavic Leadership Development Project and Unid@s are invited and encouraged to attend.
Breakfast and lunch will be provided. A hosted reception will follow from 4:30-6 PM.
Stipends for childcare and travel will be provided with advanced notice.
Attention Bridges alumni and current cohort members: Please register in advance and update your Bridges Profile in the Directory. Alumni and current cohort who have have updated their profiles and are present during the reception, which immediately follows the convening, have a chance to win an iPad (one of two we have to give away!) or a $50 Visa gift card!
For more information, contact Nakisha Nathan, Leadership Development Director, at nakisha@coalitioncommunitiescolor.org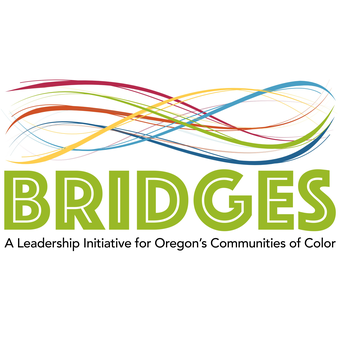 10301 NE Glisan St, Portland, OR 97209